The Best 5G Phones to Get in Malaysia at Budget Price
The Best 5G Phones to Get in Malaysia at Budget Price | The craze of 5G phones has been ongoing for quite some time now. Naturally, people are attracted towards the lightning-fast internet speed but the biggest question is; is it even worth it? With the launch of 5G phones in most parts of the world, the phones are much more in demand than ever. The 5G phones are 100x faster with a low latency that supports new applications. The market is now flooded with a lot of good 5G phones for every budget. You just have to pick up one and see the difference yourself.
Who does not want to buy an iPhone? It is an easy recommendation as everyone knows what is an iPhone capable of doing. Apple launched the 5G phones last year and for the first time and people are already going crazy for those phones. The phones included in the 5G models were iPhone 12 mini, iPhone 12, iPhone 12 Pro, and iPhone 12 Pro Max.
The latest models bring up a fan-favorite design, best-in-class camera, fast performance, high build-up quality, and magnetic charging among others. Apple has also launched phones in purple color; giving you an extra reason to buy one.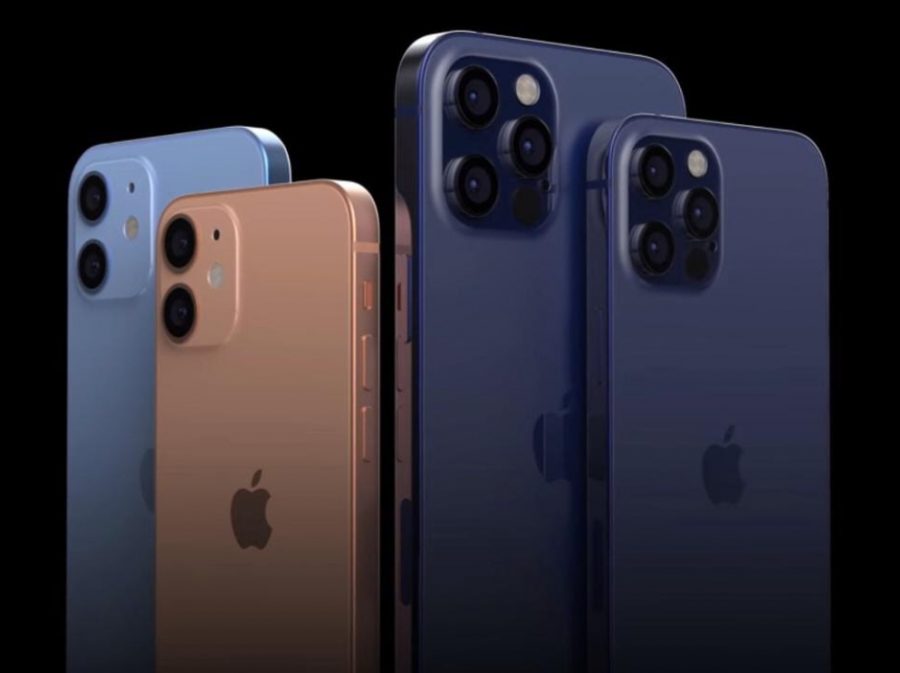 Samsung Galaxy S21 Series
If you have a side in yourself that is more likely to buy an Android phone then the Samsung Galaxy S21 Series is the best for you. These 5G phones have everything that one could ask for. Their latest and greatest- the Galaxy S21, S21+, and S21 Ultra-offer the best overall smartphone package that one may ask for.
The phones are packed with amazing features; high-resolution displays with high refresh rates, top-notch cameras, powerful performance, and a long-lasting battery. What else one could ask for? Also, the price of this series is a little less as compared to the iPhone series. Apart from this, if you are looking for something that will be a little less burden on your pocket, then Galaxy Note 20 series and S20 series are still a viable option while they have 5G support too.
Xiaomi has launched the Mi11 Series in Malaysia and the phones are getting well-received. The 4G phone of Mi was already highlighted in the market, now with the launch of the 5G phones, Mi has been a center of attraction. Except for the Mi 11 Lite which has only a 4G variant, the Mi 11 and Mi 11 ultra are 5G capable.
The specifications are all top-notch; the build-up quality is also great and the design is outstanding. Mi has launched something different this time; something really good-looking. The phones have high-resolution with a high refresh rate. It comes under your budget as the phones are not over-priced. Grab the latest 5 smartphones at Shopee and at unbelievable price, all by using discount codes & promotional deals.
OnePlus has been launching quite good phones for some time now. The brand is known for the best phones and the build-up quality. The processor of the phones is top-notch and the camera quality is unbeatable. All the phones launched by One Plus holds high built-up quality including the One Plus Nord N10 5G. It is new in the range of mid-tier smartphones and it makes 5G accessible to the masses with its price set.
You get a Snapdragon 690-powered phone with a 6.49-inches display and a Full HD+ resolution. The refresh rate of the phone is around 90Hz. The camera includes a 64MP quad system, dual stereo speakers along with 4300mAh battery with 30W fast charging. Too many reasons to go for this.
The Realme 7 is another wallet-friendly option that won't fall hard onto your pockets. It supports advanced 5G+5G dual SIM dual standby technology which allows one to switch between the networks seamlessly. Apart from that, Realme has fitted some amazing features into this phone.
It is packed with a 120Hz display with a 180Hz high sampling rate and a 5000mAh capacity battery that has a fast charging up to 30W. which makes it quite difficult to say "no" to this phone. At such a low price tag, it is a great deal.
With the introduction of 5G phones in the market, consumers don't have to face difficulty in finding the best ones with strong network configurations. There will be more options available soon and that will make it even easier to pick one. The general public in Malaysia is already enjoying the benefits that 5G has to offer, in the coming time they will expand as well. So, if you are looking for an upgrade in your phone, switch to 5G.